If your debtor's assets are situated in Spain you Will probably need help & assistance in recovering the debt from a solicitor located in Spain.
Our office specializes in civil law and civil liability, although we also advise in other areas of law. We work for to defend your interests under the principles of honesty, transparency, dynamism, efficiency and personalized attention. We act with total respect for the ethical rules of our profession.
Based in Palafrugell, our services are available throughout Catalonia and Spain, our Firm offers full service in English language.
We work with the aim of recouping the debts with the minimum costs and with the minimum time-consuming processes.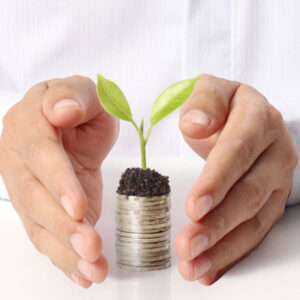 General steps and possibilities of recovery:
A. Out-of-court solutions for debt recovery:
Letter of demand: a letter of demand in a letter requesting the debtor to pay by a certain date. It is normally used to indicate how serious the claim is and the intention of registering a claim in case the debtor does not pay the debt.
Negotiation with the debtor: After sending the letter of demand and before start disputes in Courts and Tribunals we always try to negotiate with the debtor to find formulas of payment or other solutions. In case we agree a solution then it will be written in a formal contract with all clauses
B. Judicial solutions for debt recovery:
Once the out-of-court solutions has not been successful or your demands of paying has been ignored by the debtor is time to consider taking legal proceedings to recoup the debt.
Proceso monitorio: Law stipulates that proceedings under 250.000€ (after the new Law) can be claimed by this proceeding if the creditor presents paperwork (invoice, bill, budges, delivery notes…) to demonstrate the debt. Once registered the claim, the debtor has 20 working days to admit or challenge the debt.
In case of no answers from the debtor or in the debtor admits the debt, the Court will issue execution of the debt to force the compliment of the sentence.
In case the debtor challenge or answer the demand, usual process will start in court (Ordinary Proceedings such as: Juicio Verbal or Juicio Ordinario).
Ordinary proceedings (Proceso verbal and Ordinario):
The difference between both proceeding is normally the amount claimed (that limit is normally in 3.005€).
Both proceedings start registering a lawsuit (demanda) and sending to the debtor who will have a time for a written answer. After that, in case of the Juicio Verbal a trial will take place and the Judge will write the decision in a sentence.
In case of Juicio Ordinario there will be a short hearing before the trial called Audiencia Previa where the parties involved will fix the proof they will use in the trial and will also fix the points to discuss in the last trial. Once the last trial is done the Judge will decide and write the decision in the sentence.
Juicio cambiario: Is a special proceeding to claim drafts of exchange, cheques, or promissory notes. This proceeding has its own particularities and can require a first step in Notary (protesta). After that the creditor presents a lawsuit in court the debtor Will have a short time-period to answer, as the court starts a quickly execution of it.
Juicio Concursal de Quiebra y Concurso: Is a special proceeding to claim in case of bankruptcy normal with other creditors.
Proceso Monitorio Europeo: European order for payment is a proceeding to claim and recover debts in all Europe.
Execuatur: Proceeding to execute resolutions and sentences from other countries.
Some of the special proceedings will be explained in new entrances in our blog because each has its own particularities.
Other things to be considered:
When considering to claim the debt to recovery must include legal interests, arrears interest, judicial interests and also can included damages due to breach of contract depending on the details of the case. So, in all cases we will study your case to know the best legal action for you case.
How our Firm works?
We will need you to send all the paperwork you have from the debtor. You can advance it by e-mail and send the original ones by post mail to our office.
In case necessary you will be able to have virtual meeting with our lawyers and solicitors, by telephone or by Skipe.
Also, to offer the best service possible we will ask you to do prepare a P.O.A. (Power of Attorney) to manage the debt situation and to be able to act to offer you best service possible. We will send you a form of the Power of Attorney and you will be able to prepare it from your country and Apostillate it to give it legal validity in Spain. This POA can be also done in a Notary in Spain or in a Spanish Consulate.
The power of attorney will be useful for you as it can be used for all the claims you have in Spain, so in case you agree you will be able to concentrate all the claims with our Firm and make easier and cheaper the future claims you may need in a future. In case you have other legal issues in Spain this can POA can be also used to defend you.
What our fees are?
Our fees are % of the amount with only a small minimum based in the costs relative to claim. For more security, transparency and peace of mind of our clients, we make written contract of it (Hoja de Encargo).
We have good agreements with procurador firms with special fees for your clients for the claims where the law forces to act also with "procurador"
For more information contact us and we will be happy to help: 0034 972 96 34 13 and info@porcel.legal
NOTE: In Spanish court & legal system, a procurador is the person that represents the client in court. The solicitor and lawyer defends the client, so normally both professionals are need.