Girona is one of the most important historical cities in Catalonia. Its history dates back to the time of the Roman Empire, when the city was named Gerunda. Although many years ago, Girona still has a great legacy of that time; Its old town is one of the best preserved in the country. So much so that many well-known series and films have been recorded, such as Game of Thrones. Do you want to know the tourist attractions of the city? Keep reading to transport yourself to past centuries walking the streets of Girona with Porcel Advocats!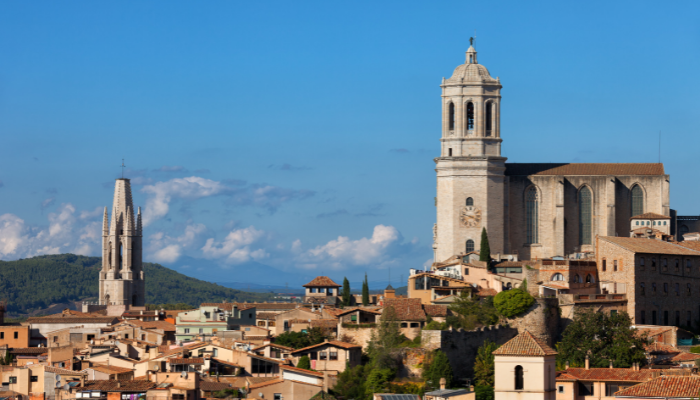 5 tourist attractions to visit in Girona
Cathedral of Santa María
Undoubtedly the main architectural icon of the city is its cathedral. Construction of the majestic building began in the 11th century but took several years to complete. It is for this reason that it mixes elements of the Romanesque, Gothic and more modern styles.
Curiosity: Its biggest feature is that it has the widest Gothic nave in the world, 22.98 meters. In addition, it is also the widest nave of any style except that of St. Peter's Basilica in the Vatican, which is 25 meters long.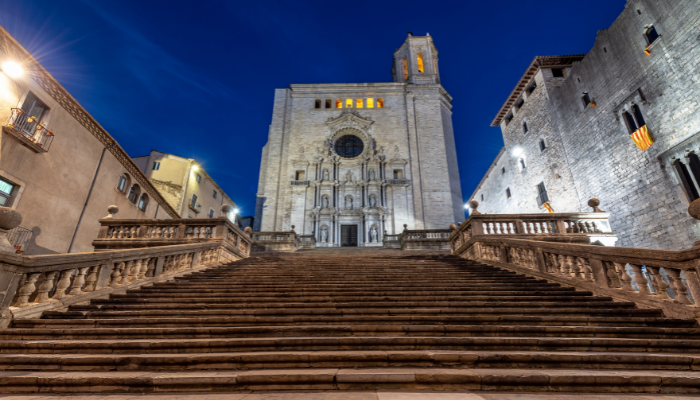 The Basilica of Sant Feliu
After the Cathedral, the second tourist attraction that you can't miss if you visit Girona is the Basilica of Sant Feliu. Both (cathedral and basilica) form the most famous skyline in the city.
Recommendation: From the towers of the wall, you can take the best photos of this postcard.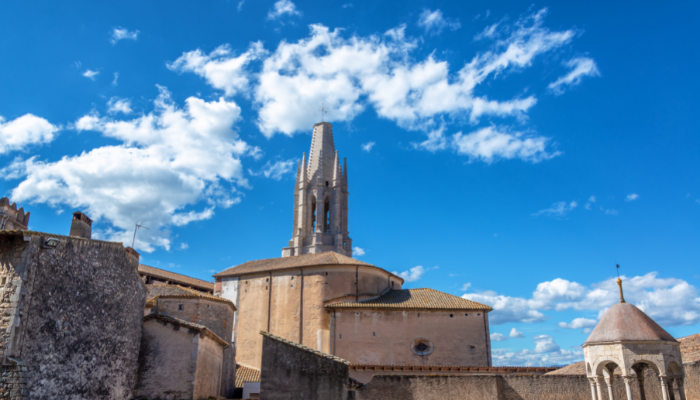 The Arab Baths
Another of the essential monuments to see in Girona are the Arab baths. Despite its name, the baths were not built by the Arabs when they conquered Girona. They are called Arab baths, because their appearance mimics typical North African Arab baths and uses Arabic-style steam heating system.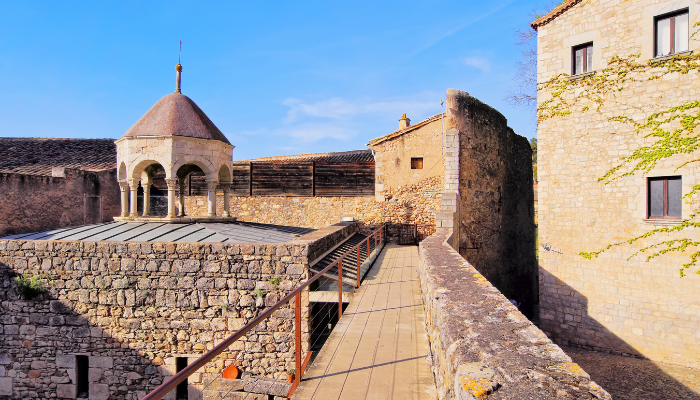 The Jewish Call
The Jewish Quarter of Girona is one of the best-preserved Jewish quarters in the world. If you visit the city you can't miss the narrow cobbled streets, the stairs that go up and down, the beautiful inner courtyards and imagine life in this neighborhood many centuries ago.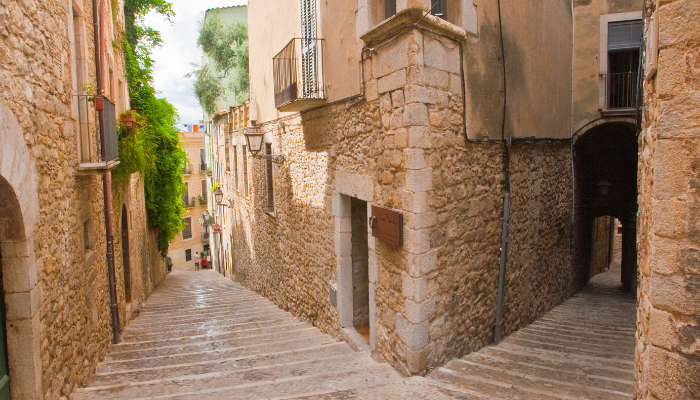 The houses of the Onyar
The colorful houses of the Onyar are the most photographed picture in Girona. They look like hanging houses, but they are not. To enjoy these views, we recommend you stand on one of the bridges over the river Onyar where you can see in the foreground the colorful houses with the Cathedral and the Basilica of Sant Feliu in the background. Spectacular!
Curiosity: Many people say that Girona is the Florence of the Costa Brava for the houses of the Onyar. And you? What do you think?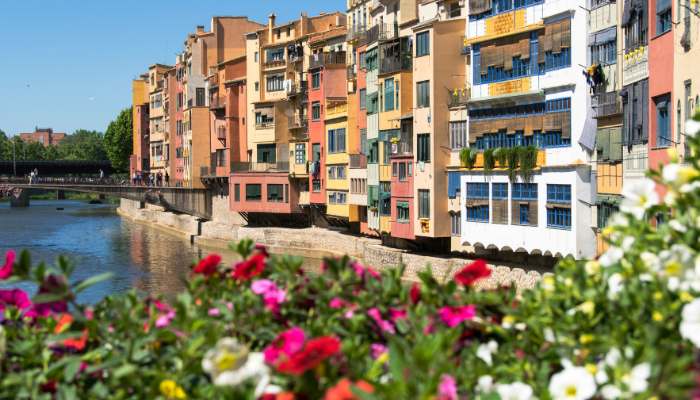 –