Surely you have heard of this coastal town in the Alt Empordà, in the middle of the Cap de Creus Natural Park, and you have also seen photos of its most famous panoramic views, because Cadaqués is considered by many of the most beautiful villages in Catalonia. Still, don't think this fact is current; Tourism in Cadaqués began to develop in the 1960s, and is still one of the most visited places on the Costa Brava.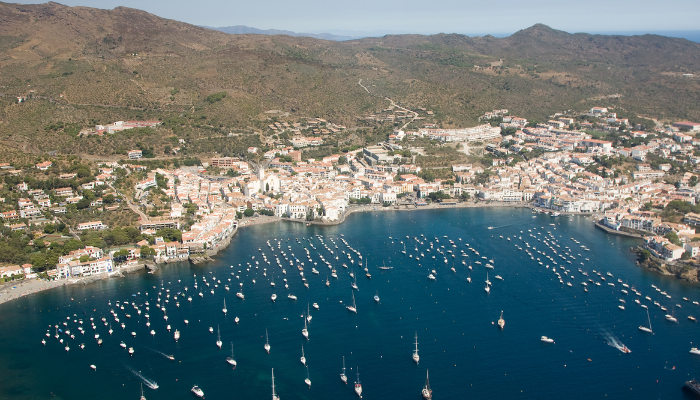 History of Cadaqués
Although it may seem it hasn't, Cadaqués has a lot of history. The first references to the village date back to the 9th century, when there was news of a village with fishermen, surrounded by coves and vineyards.
It is also known that due to its location, it was frequently attacked by Genoese corsairs and Algerian and Turkish pirates. In fact, in 1543 it was attacked and destroyed by the pirate Redbeard, who also devastated its church.
Years later, during the medieval period, there was a Jewish community, of which there are still remains, such as the old Jewish quarter.
Already in the most current times, this coastal town became a meeting point for Spanish artists from other countries.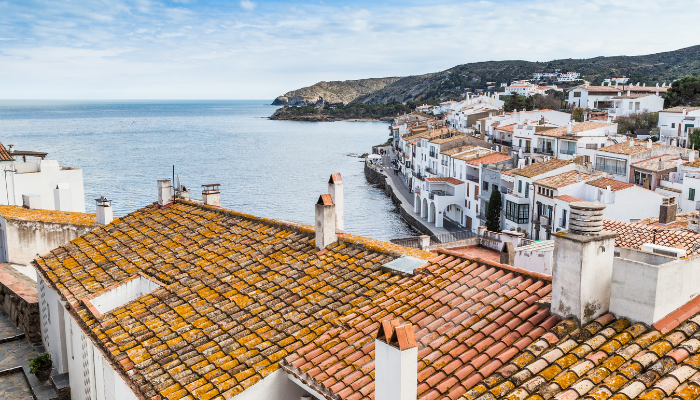 Cadaqués and Salvador Dalí
Cadaqués was the point of inspiration for one of the most famous artists in our country, Salvador Dalí from the Empordà, who had a house in Port lligat, which can now be visited as a museum, and where he painted one of his most famous paintings: Figure in a window.
Other illustrious visitors also passed through Cadaqués, such as Picasso, García Lorca, Josep Pla and Eugenio D'Ors.
But beyond the tourist attractions of sun and beach and Salvador Dalí, it is a beautiful village to visit as it still retains the charm of Mediterranean fishing villages. We invite you to take a walk there, you will not regret it!