We always talk about the coastal villages of the Costa Brava, but the truth is that there are very beautiful inland medieval villages, authentic and far from tourists that are well worth knowing and visiting. Villages without rush or crowds … and with postcard landscapes.
Do you want to discover them? Today Porcel Advocats moves to the interior of the Empordà! Keep reading to discover two recommendations to visit that will not leave you indifferent.
Discover Besalú
When we talk about the towns of the Costa Brava, we always think of the villages of the Empordà or the Gironès, but the truth is that Besalú, one of the most beautiful medieval villages in the country, is a town that although it is very near the Costa Brava (about 30 km from figures), is part of the Garrotxa area.   The Besalú bridge was built in the 12th century to save the waters of the river Fluvià. In the middle of the bridge are two doors of different sizes, seven arches and almost 150 meters long. This monument is the best representation of what medieval Catalonia was like. It is a very well preserved jewel that leaves no one indifferent. There are many tourists who take pictures every day!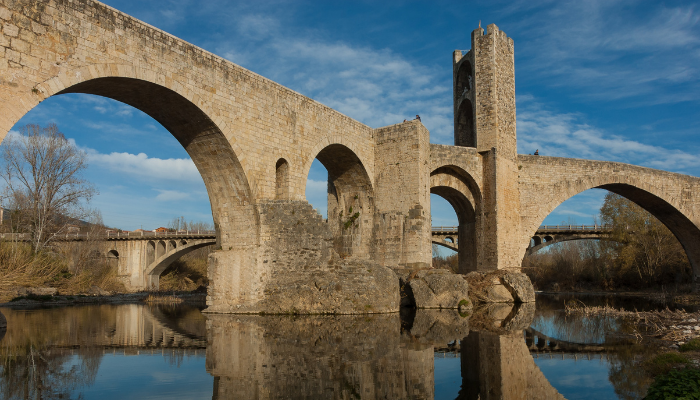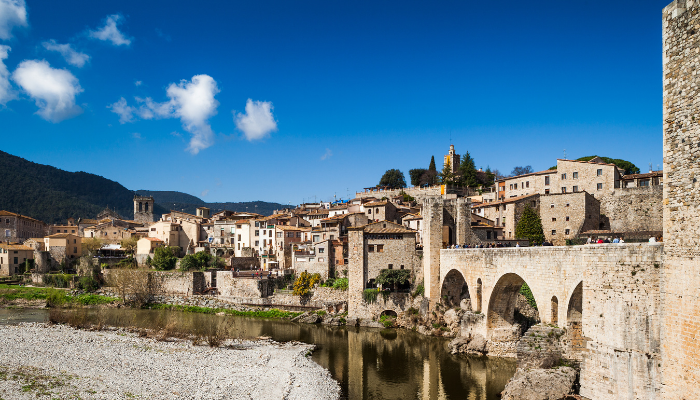 Discover Peralada
Another very beautiful village to visit is Peralada. To the northeast of Figueres, this small medieval village surrounded by vineyards (currently famous for its casino) is one of the most beautiful villages in the interior of the Empordà. His has a very ancient origin. There is evidence that an Iberian settlement inhabited there dates back to 500 BC. And that centuries later, it was inhabited by the Romans. It is also said that during the Middle Ages the county of Peralada came under the rule of the county of Empúries. The accounts of that time lived in the main attraction and symbol of the town, its castle. A monument known for its two towers and the large garden of ancient trees.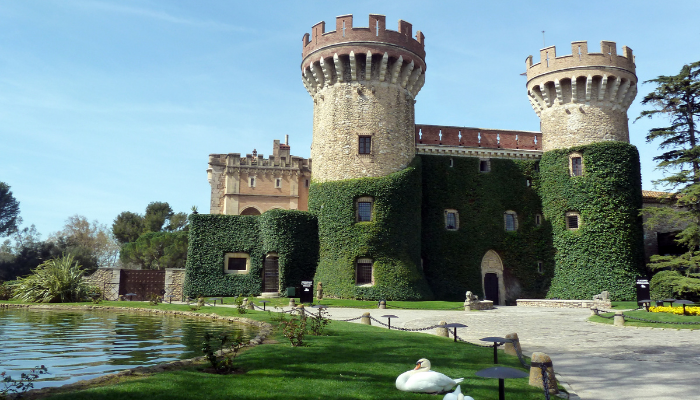 Don't hesitate, if you want to know the best inland villages, starting with these two jewels is a very complete option.