In this blog entry we will tell you about the different sections of your IBI receipt (Property Tax) and also where to find them so that you may manage your taxes with us in an easy way.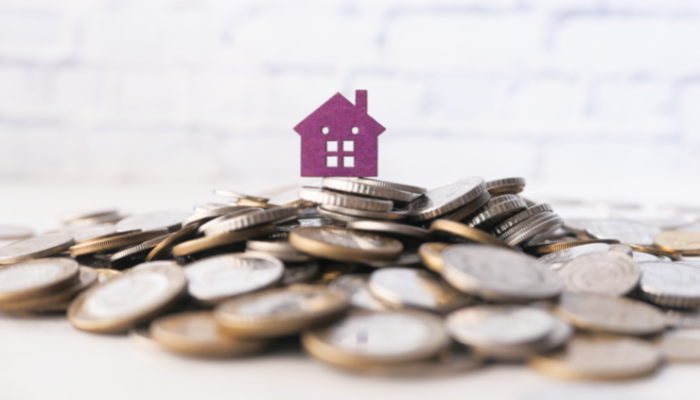 Why is it important to identify and understand your IBI receipt?
Understanding your IBI receipt is essential so that you may identify it and get to know the information you are being requested for your income tax return statement (whether non-resident tax, income tax or other). The document we need you to send us for the preparation of your tax return looks like the one down below.
Where can you find this document?
This form can be found in two different ways:
If your payment is made by means of a bank draft, you will find it in your bank account under "pago del IBI" (IBI payment) and download the PDF next to it. If you are unable to download it, ask your bank manager for a copy.
If you settle your payment once a year by means of the letter which has been sent to your home address, the payment document itself must contain this information. If you are unable to locate it, you must ask the Town Council or the Consell Comarcal (or the relevant administration body) for a copy. We can request it on your behalf but this will be charged as a separate service as it involves an application procedure.
What does my IBI receipt look like?
It is important to emphasize that the receipt may have slightly different formats if received from the bank or from the administration body, but the document must contain the following concepts: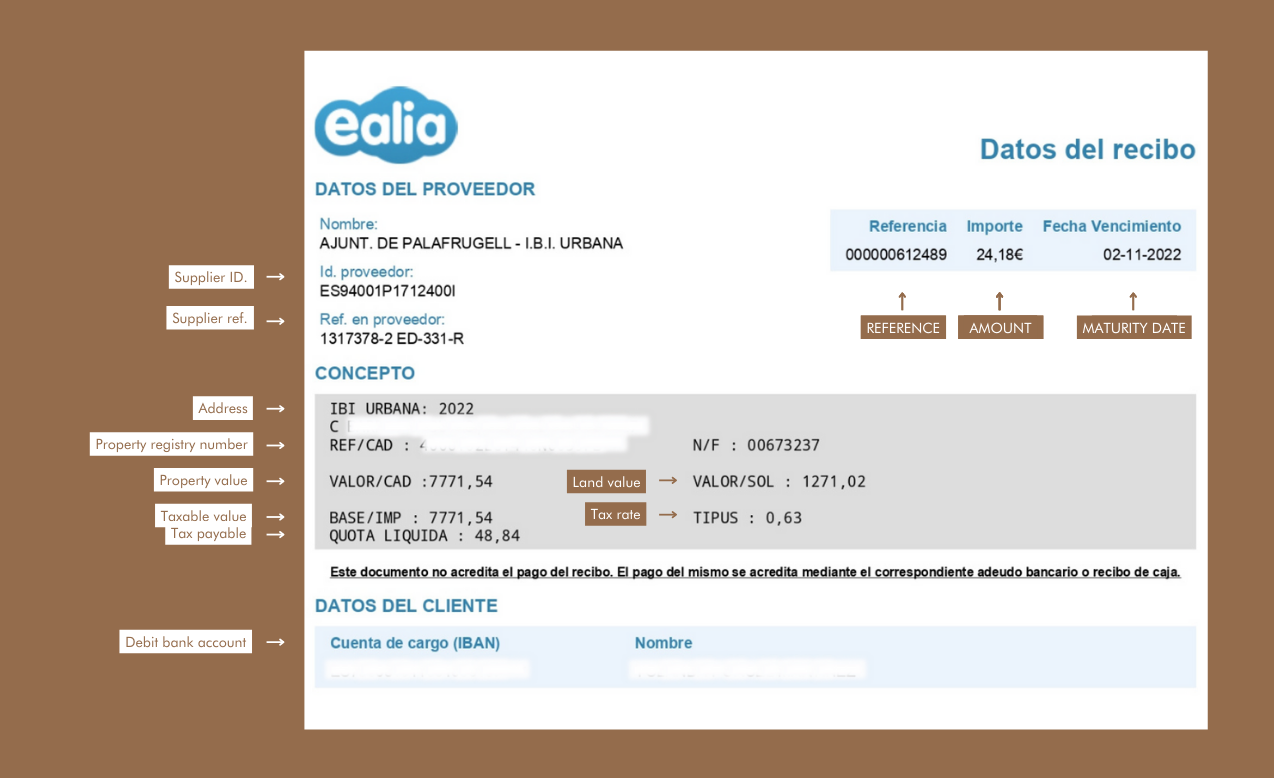 Is the IBI the same as the Non-resident Legal Person Income Tax?
Definitely not. In this blog post you can find more information about the differences.
Lastly, please remember that the objective of this article is to provide you with practical information to understand the way this tax system works, but it does not replace a customized legal or tax advice, and therefore our office shall not accept any liability in this regard. Should you wish to have customized information please click here to ask for an appointment: E-porcel.