Visiting the Costa Brava during autumn is always an ideal option, as this area has much to offer beyond its beaches. If you still believe the Costa Brava is a summer-only destination, keep reading. Porcel Advocats is about to present you with great options for the autumn months. You won't be able to resist visiting!
The perfect option for autumn: trekking
The autumn temperature is much more pleasant than its summer counterpart; especially in September and October, as November is slightly cooler and wetter. It's the perfect moment to go trekking.
Three hiking trails in the Costa Brava
There are numerous trekking routes in the Costa Brava. Did you know the trails make up over 2,000 kilometres? Many of them can also be explored on a horse or a bike.
"Camí de ronda" (coastal path)
The "Camí de Ronda", or coastal path, is one of the most popular hiking trails. Riding along the sealine, it offers breath-taking views of the cliffs and coves. Also, if you start the hike at an early hour you may enjoy the sunrise from any beach.
You can learn more about the coastal path here.
Roses – Punta de la Ferrera
Another trail worth visiting is that from the "Badia de Roses" (Bay of Roses) to the "Punta de la Ferrera", located near the "Cap de Norfeu". It is one of the most beautiful spots in the Catalan coastline, a favourite of whales and dolphins. If you are lucky enough, you might sight one of these creatures – who knows!
There you can enjoy the amazing view of hidden coves such as "Cala Rostella" or the beach named "Canyelles Petites". If you are more into cultural routes, how about setting out from Figueres to the "Castell de Sant Ferran"?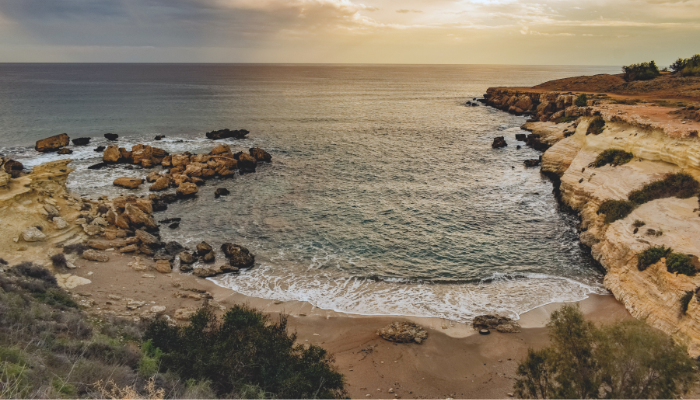 The Castle of El Montgrí is visible from many points of the Empordà. Perched atop Torroella de Montgrí, it stands just a few kilometres away from the beaches of L'Estartit. Once in Torroella it is easy to find the path, as both the mountain range and the castle itself are visible from any place in the village.